Chambers Nepali Translations Services established in 1995 is one the oldest and the most well established International translation services company in Singapore, located @ Peace Centre # 03-09, Singapore 228149 , Chambers Nepali Translation Service provides accurate and reliable translation services for more than 80 languages including Nepali Translation Services for all types of documents
Chambers Nepali Translations Services Singapore has a team of professional Nepali Translators, our Nepali translators possess Nepali Translation qualifications and a good track record in translating Nepali documents. We have Nepali translators who specialise in translating Legal, Financial, Medical, Chemical and Technical documents
Chambers' native speaking linguists translate documents from Nepali into English and from English into Nepali. Further, we translate Nepali into more than 80 international languages.
Chambers Nepali Translation Services possess a team of professional Nepali translators, who are experienced for years in translating documents with accuracy and high quality. We ensure to meet our client's needs by taking more interest while translating documents. Our trained Senior Nepali translators proof read carefully and check each translation we produce, to ensure our valued clients get accurate translations
Why Choose Chambers Nepali Translation Services?
Don't trust your international language needs to less than the best
Thorough and accurate. 73% of our business comes from repeat customers.
Trusted by many prominent companies worldwide.
Trained Native-Speaking Professionals
Experienced professionals and subject specialists on every project.
Types Nepali documents we handle
Nepali translation services for Birth certificates
Nepali translation services for Diploma certificates
Nepali translation services for Wedding certificates
Nepali translation services for Legal contract
Nepali translation services for Divorce decree
Nepali translation services for No Impediment to marry
Nepali translation services for Police Criminal Record
Nepali translation services for Death Certificate
Nepali translation services for Driving license
Nepali translation services for Bank statement
Nepali translation services for Registration document
Nepali translation services for Insurance certificates
Nepali translation services for Mandarin Passport
Nepali translation services for ID card
We translate all official documents
Nepali is not only the official language of Nepal but it is also one of the 22 official languages of India. Its history starts some 500 years before. The language is boasted to be its own collection of great literatures. But due to the poor translation of its literature works into intentional languages it has been losing its value tremendously. It is here Chamber's translation comes into picture to make sure that the language retains its value and with successful professional Nepali translation makes it possible for effective foreign communication.
At Chambers' Translation, we have qualified native Nepali translators who are professionally trained in industry standard translation practices to offer you the best translation service. We ensure that all your legal documents, articles, publications, advertisements, etc. are reaching the foreign country easier and effectively than never before.
Over the years, we have worked for a good amount of Nepali translation works which includes both Nepali to other foreign languages and vice versa. Our team of Nepali translators take the pride to boast that we are of the very few in the world to be known for the brilliant translation works.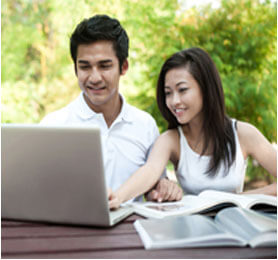 Our dedicated and professionally qualified translators handle all your business translations and localization needs. Our in house team of qualified proofreaders and testers are globally recognized that they ensure your satisfaction to get the highest quality translation.
We welcome all forms of queries. To send us your queries, please email to us with your contact details under "Get a quote" page or "Contact Us" page. You can also email us directly to sales@chamberstranslations.com or contact us at +65 63391886. Thereafter, we will reply to you within a day.