There are some fields where mistakes should not happen even as a small one. Legal department is one such kind. Additionally, when it comes to translating legal documents and agreements to another language, then mistakes are not a choice. Chambers Translations in Singapore know it very well. Due to this, we have legal experts to translate such official documents. Let it be contracts, prenuptial agreements, litigation files, eDiscovery documents or whatever it may be. Translators at Chambers Translations know how to translate the content without any contextual change in the target language.
Chambers Translations have translators who have experience and knowledge in the field of law. Further, our language experts offer confidential and accurate Legal Translations. The legal procedures have differences from one country to another. We assign translators, to work on legal documents, who know the legal terminology and code in the target country.
Our translators promise exact delivery of the translated documents along with confidentiality and proficiency. In certain countries, translators are supposed to take an oath in front of a judge to have the ability to certify documents. Such licensed translators are providing Legal Translations at Chambers Translations in Singapore.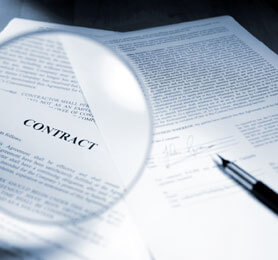 Our services extend in the sectors of arbitration, bankruptcy, eDiscovery law, Insurance law, company law, immigration law, corporate law, international business law, tax law, intellectual property law, international labor law, and much more. Whatever the law may be, our language experts render perfect and flawless documentation that mirrors the context and structure of the source documents.
We would like to listen to your doubts and queries and clarify them. So ask any queries, no matter how big or small it may be. We are delighted to get in touch with you. Just email to us with your credentials using the "Get a quote" page or "Contact Us" page. Otherwise, you can email us directly to sales@chamberstranslations.com. Or just give us a call using 63391886. You may get your reply within 24 hours.